Back to Online Store
Silane Terminated Polymers for B&C Applications Webinar
On Demand Webinars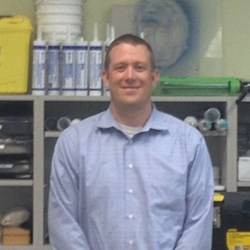 Silane Terminated Polyurethane, with a backbone based on versatile polyurethane technology and reactivity rooted in silicone technology, is a true hybrid. This hybrid technology is also one of the most confused technologies in the adhesive, sealant and coatings world, mostly because it has so many names like STP, STPU, SMP, SPUR, and STPE due to the complexity of the components. STP's can be found in many areas of the adhesive, sealant and coatings marketplace including transportation, buildings, construction and assembly. From structural adhesives to low modulus construction sealants, there is no limit on the properties this technology brings to the table. This webinar will cover the basics of designing Silylated Technology from synthesis of the polymers to formulating finished products. While some chemistry will discussed, the focus will be clearing confusion concerning this technology and explaining the merits of the rapidly growing silylated polyurethane technology.
Objectives:
Learn about the different types of Silane Terminated Polymers (STP)
What makes STP's different than PU or Silicone Polymers
Learn about several starter formulas and get an explanation of what each component does for the end product.
How to make an STP
Identify critical components of an STP
SPEAKER
Jon Stuart, Group Leader - Product Development
Pecora
Jon Stuart currently is employed by Pecora Corporation and is a group leader of a team that is responsible for product development in 1K Polyurethane, 2K Polyurethane, Hybrid (Si-PU hybrids), Acrylic Latex, and Epoxy sealants and coatings primarily for the Building Envelope marketplace. Jon has spent the last 8 years working in Pecora's R&D lab developing new sealants and coatings as well as updating existing products. In addition to the chemistries in which he is responsible, he also has worked with 1K Silicone and Putty technologies while at Pecora. Prior to Pecora, Jon enjoyed his experiences with Henry Corporation for 8 years in R&D working with technologies such as Emulsions (Wax & Asphalt), Acrylic Latex, 1K & 2K Polyurethane, 1K Silicone, and Solvent-Based chemistries for the Building Envelope marketplace as well as various Industrial applications. After graduating with a BS in Polymer Science from Penn State University, Jon spent 12 years in Product Development at Bostik, Inc. designing products for the Construction, Transportation, and Industrial Markets primarily in 1K Polyurethane and Hybrid technologies. He also has an MBA from Keller School of Business, Devry University. Outside of the lab, Jon is active at Immanuel Church of the Nazarene in Lansdale, PA serving as the Head Usher and a Board Member. He also holds a 2nd degree Blackbelt in Kenpo Karate and he is the proud father of two young adults and resides with his amazing wife in the greater Philadelphia area.
---