2023 Innovation Award Winner Announced
Innovation Award Presented at ASC Annual Convention on April 18th

Congratulations to H.B. Fuller, Winner of the 2023 ASC Innovation Award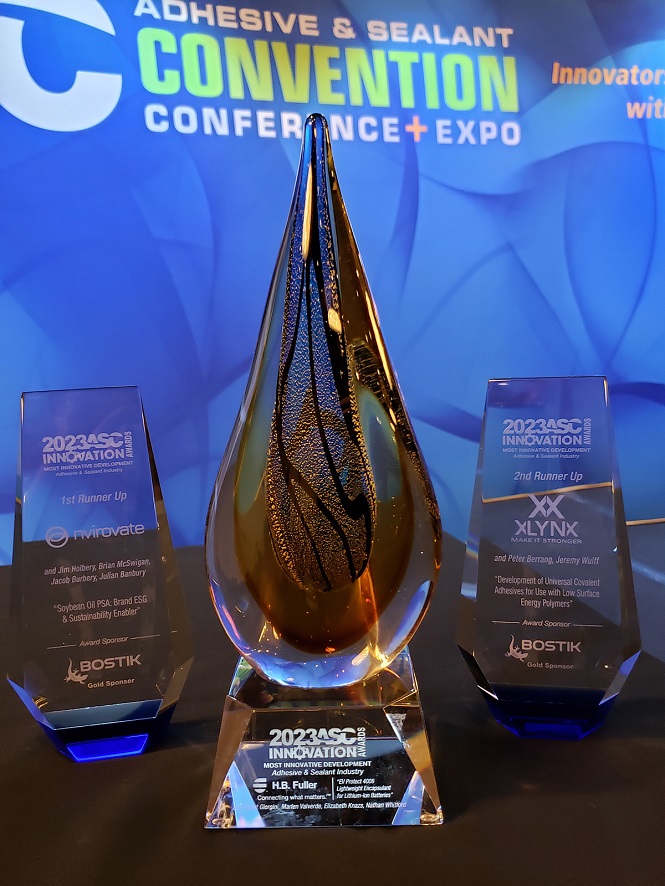 The award was presented to H.B. Fuller and the team of Albert Giorgini, Marlen Valverde, Elizabeth Knazs, Nathan Whitford for their development "EV Protect 4006 Lightweight Encapsulant for Lithium-Ion Batteries". For more information, click HERE to view a short video on this technology.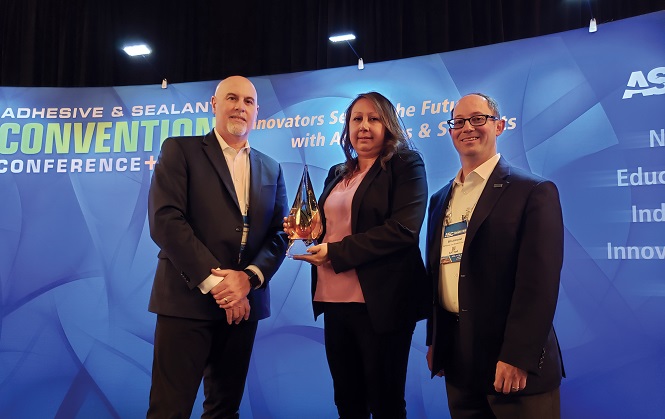 Elizabeth Knazs accepted the award for the team at H.B. Fuller.
---
1st Runner Up - Nvirovate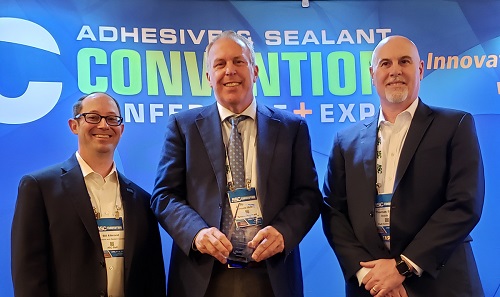 1st Runner Up went to Nvirovate for their entry titled "Soybean Oil PSA: Brand ESG & Sustainability Enabler." For more information, click HERE.
2nd Runner Up - Xlynx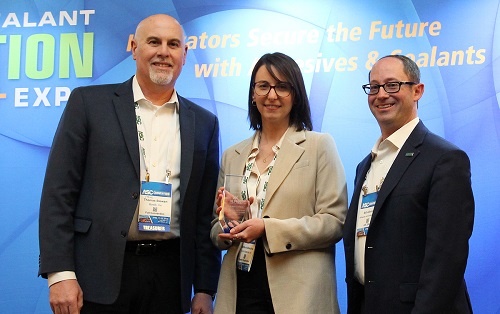 2nd Runner Up went to Xlynx for their technology, "Development of Universal Covalent Adhesives for Use with Low Surface Energy Polymers." For more information, click HERE.
---
Thank you to BOSTIK, Sponsor of the 2023 Innovation Award
---
**Interested in sponsoring the 2024 Innvoation Award? Contact Myranda Nickoloff to become a sponsor.

---
Click here to view past ASC Innovation Award winners
---