Back to Online Store
Polymer Stabilization in Adhesive Formulations
On Demand Webinars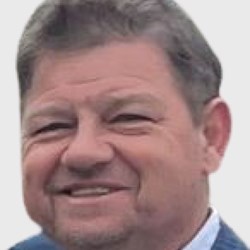 This is an educational presentation focusing on polymer degradation and additives used for stabilization, to protect polymer materials during processing and end-use applications. The polymer degradation and oxidation mechanism will be reviewed. Main types of antioxidants, UV absorbers and HALS will be introduced with benefits and limitations for each type. Suggestions on establishing the right stabilization systems using screening tests on adhesive product will be made with examples. The regulatory climate associated with these additives will also be discussed.
Objectives:
Learn about the various polymer degradation pathways in a formulation
What are the different additives that are used to stabilize the polymers
Learn about Antioxidants and light stabilizers
How to select the best stabilization system for your formulation
Discussion about the impact of regulatory restrictions on the stabilizers
Mike Pinchok
Sr. Technical Sales Account Manager, Mayzo Inc.
Mike Pinchok is a dedicated professional with 30+ years of experience in chemistry and coatings. He holds a Bachelor of Science degree in Chemistry from the University of Pittsburgh and a Master of Science in Environmental Engineering from Duquesne University.

Throughout his career, Mike has held diverse roles, from an R&D chemist at PPG Industries specializing in UV stabilization for automotive coatings to serving as a Technical Manager and Quality Director at the Valspar Corporation, where he honed his expertise in quality assurance and leadership. As the Technical Director and National Sales Manager at the Spraylat Corporation, Mike successfully pioneered innovative coating technologies for major companies like Hitachi, John Deere, Sky Jack, and Volvo.

His commitment to sustainability shines through in his work with specialty additives at Ciba/BASF, Amfine, and now Mayzo, where he provides technical support to various industries, emphasizing product stabilization and environmental responsibility. Mike's career mission is to develop high-performance products that align with sustainability goals, ensuring a brighter and more environmentally responsible future.
---