Back to Online Store
Light and Heat Stabilizers for Improved Durability
On Demand Webinars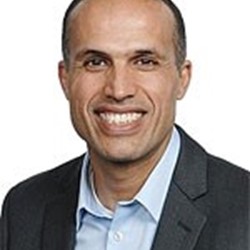 Regulatory authorities across many regions are reviewing the health hazards of light and heat stabilizer additives used in various applications, including adhesives and sealants. As a result of this ongoing scrutiny, some additives are being reclassified requiring the final products (adhesives or sealants) to be labeled as well which puts formulators and end users at higher health hazard exposure risk. In this webinar, we will first review the fundamentals of light & heat stabilizer additives (UV filter, radical scavenger and anti-oxidant). Then, we will briefly review the details of these regulatory changes for light stabilizer additves. Finally, we will examine a case study of SMP adhesive and sealant.
Objectives:
-Fundamentals of light & heat stabilizer additives (UV filter, radical scavenger and anti-oxidant)
-How to best select the proper light and heat stabilizer
-Update on current and forthcoming regulation of light stabilizer additives
-Case Study: light and heat stabilizer solution for SMP sealant & adhesives
Dr. Mouhcine Kanouni - Clariant Corporation
Dr. Mouhcine Kanouni is currently holding the position of Marketing Manager for Coatings within Clariant Business Line Performance Additives. He joined Clariant in 2013 from Cytec/Allnex where he held the position of Technical Service & Development Manager for the Americas for Radcure resins followed by the position of Global Marketing Manager for consumer electronics and automotive coatings. Previously and for over 13 years, he occupied several positions at Ciba Specialty Chemicals with main focus on light and heat stability of coatings/polymers. Mouhcine holds several patents and publications on light stabilizer additives and has been adjunct chemistry professor for over 7 years at the City University of New York and Kennesaw State University.
---