Back to Online Store
Sustainable Product Innovation for Adhesives and Sealants
On Demand Webinars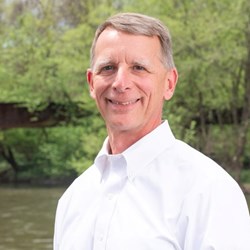 In this session you will understand market drivers and sustainability requirements for adhesive and sealant products within the construction, transportation, and packaging sectors. We will evaluate Life Cycle Assessment (LCA) impacts of adhesive and sealants and discuss opportunities for integrating sustainable product innovation to meet market requirements. The session will provide more information on LCA requirements, reduced embodied carbon, reduced emissions, and more sustainable packaging for adhesive and sealants.
Objectives:
Provide an overview of market drivers for adhesives and sealant products including building and deconstruction, circular products and materials
Provide an overview of Life Cycle Assessment (LCA) Optimized product certifications
Discuss sustainable product innovation as part of the new product development process
Discuss examples of how to communicate the sustainable attributes of your products to your customers
Discuss available tools organizations can use to assist in selecting optimized products, including recommended specification language
PRESENTER:
Tad Radzinski, PE, SEP, LEED AP, SFP
President - Sustainable Solutions Corporation
With over 35 years of practical experience, Tad Radzinski is a leading expert in corporate responsibility, sustainable product analysis and innovation, and sustainable buildings and operations. Tad, co-founder and president of Sustainable Solutions Corporation (SSC), delivers sustainable business services to companies in a wide range of global industries. Formerly the EPA's Waste Minimization National Expert, Tad has been a trusted advisor for Fortune 500 companies including ASSA ABLOY, Unilever, Merck, Stanley Black & Decker, Saint-Gobain, American Standard, General Motors, Perdue, and Kohler. Tad understands the need for companies to generate value in an increasingly complex marketplace. He delivers the framework to utilize life cycle thinking combined with sustainable product innovation to design more sustainable products and buildings. Tad is an adjunct professor at Villanova University, teaching graduate classes in the Masters of Sustainable Engineering Program, including Sustainable Buildings and Operations and Advanced Life Cycle Assessment.
---