Back to Online Store
Quality Considerations for 2C Adhesives from Cartridges
On Demand Webinars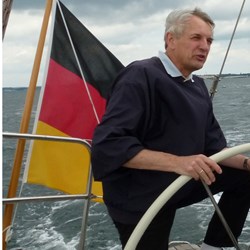 The webinar is addressed to manufacturers/suppliers of adhesives filled in 2C cartridges as well as to the users of such adhesives. The interaction between the respective adhesive, the double-chamber cartridge, the different technologies of available static mixer, the dispensing device and, last but not least, the parameters of the bonding process will be covered.
Objectives:
Understanding the interaction of adhesive, double chamber cartridge, mixer and dispense tool
Which requirements from the bonding process have to be considered
Selection of dispensing system components
Failure modes and root cause identification in cartridge application of 2C adhesives
PRESENTER:
Dr. Hartwig Lohse - www.How-Do-You-Glue.de Dr. Hartwig Lohse is chemist by education and has been working with adhesives and their industrial application for more than 30 years. In 2009 he started "How do you glue" to support various companies related to adhesive bonding along the entire value chain in various, mostly technically oriented projects. His consulting services are primarily aimed at companies that are either already using adhesive bonding in their production or are planning to do so, but are not sure whether they have the necessary expertise and experience to plan bonds in such a way that quality problems do not occur later in production. The aim is to find the best solution for the customer's specific task.
---