Back to Online Store
Market Outlook Series- Global Energy Outlook
On Demand Webinars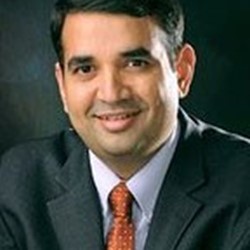 Global energy markets are in an upheaval led by geopolitical conflicts, macroeconomic issues such as high inflation rates, and supply disruptions. How will these markets evolve in 2023? What are the key signposts one should monitor and watch to assess where these markets are headed? Where are the risk and opportunities? How will chemical markets be impacted? This webinar will address those and other strategic questions.
Bring your questions for this engaging discussion.
Learning Objectives
Understand current key drivers for oil & gas and other energy markets
Review a global forecast for key energy markets into 2023
Understand the key implications for chemical markets
Uday Turaga, CEO - ADI Analytics
Energy and entrepreneurship are my two passions. I live them each day through ADI, a consulting firm I founded in 2009 to serve the oil and gas, energy, chemical, and industrial markets. I have been working in these industries for 20+ years through stints at ExxonMobil, ConocoPhillips, Booz, and ADI. I received my PhD in Fuel Science from Penn State and an MBA from the University of Texas at Austin. My work has been recognized by the U.S. National Academy of Engineering, and has been featured in the Wall Street Journal, Bloomberg, and NPR.
---