Back to Online Store
Epoxy Chemistry and Formulations - Part 2
On Demand Webinars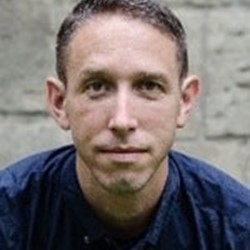 This webinar will give a thorough overview on how additives can be incorporated into epoxy adhesives to achieve specific properties. Reducing the cure time and temperature for one component heat cured epoxy adhesives is critical and the use of accelerators to achieve this will be discussed. Epoxy adhesives must be tough and durable, and the use of different toughener chemistries will be presented to achieve a tough adhesives with minimal impact on other properties of the adhesive. Bonding to different substrates and oily and poorly prepared substrates is often a challenge in epoxy adhesives, and different additives designed to improve adhesion will be reviewed.
E-mobility is a growing area for two-component epoxy adhesives, with thermal conductivity being an important property, and additives to improve thermal conductivity and their effect on epoxy adhesives will be discussed. Finally, additives to improve the flame retardancy of epoxy adhesives will be examined.
Objectives:
Detailed information on accelerators for one component heat cured epoxy adhesives
Technologies and methodologies for toughening different types of epoxy adhesives
Improving adhesion through the use of additives
Additives for improving thermal conductivity for e-mobility applications
Improving flame retardancy of epoxy adhesive
Jeremy Pasatta - Huntsman Corporation
Jeremy received his Bachelor's of Science in polymer chemistry from Rochester Institute of Technology in 2000, and has furthered his education with graduate classes in Polymer Science from University of Akron. Since receiving his degree in polymer chemistry, Jeremy has held various roles focusing on polymer science and thermoset chemistry, with 13 years of experience at CVC Thermoset Specialties. While at CVC, Jeremy gained in depth knowledge on tougheners for thermosets, and worked both in R&D and customer facing roles supporting use and application development of Reactive Liquid Polymer and epoxy resins, and hold several patents on the development of new toughener technologies.
Most recently, Jeremy has joined Huntsman Advanced Materials as Technical Service Manager for Transportation and Industrial applications. In this role, Jeremy supports customers in using Huntsman component products for transportation and industrial application with a focus on adhesives. Jeremy also serves on the TRFA executive committee as Vice President.
---