Back to Events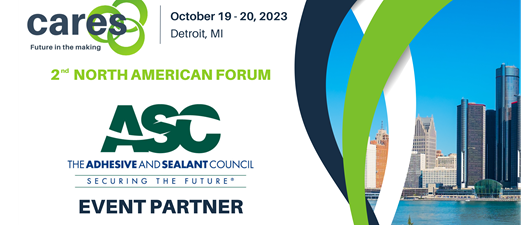 CARES FORUM: The Road to Sustainability in Automotive Manufacturing
A powerful platform that propels sustainability in the automotive industry.
Thursday, October 19, 2023
to Friday, October 20, 2023
Event Details
Founded by Major auto OEMs BMW, FORD, GENERAL MOTORS, HONDA, HYUNDAI, MAGNA, NISSAN, RENAULT, STELLANTIS, TOYOTA, CARES Forum is a powerful platform that propels sustainability in the automotive industry. This influential event brings together the automotive manufacturers to discuss and exchange with their suppliers to achieve a sustainable manufacturing process. By addressing environmental challenges, fostering innovation, and promoting collaboration, CARES Forum plays a pivotal role in supporting the automotive sector towards sustainability.
For its second edition, the 2023 CARES North American Technical Forum will bring together more than 400 decision-makers and sustainability advocates in the automotive industry.
The technical themes and debates will cover the OEMs' sustainability plans, the concrete industry experience sharing and solutions to reduce the environmental impact of automotive production operations, to reduce waste, to recycle battery, to implement recyclable & sustainable materials, to use renewable energies and to better collaborate on the carbon footprint data.
With its focus on collaborative efforts, cutting-edge technologies, CARES Forum paves the way for a more environmentally responsible and prosperous automotive industry."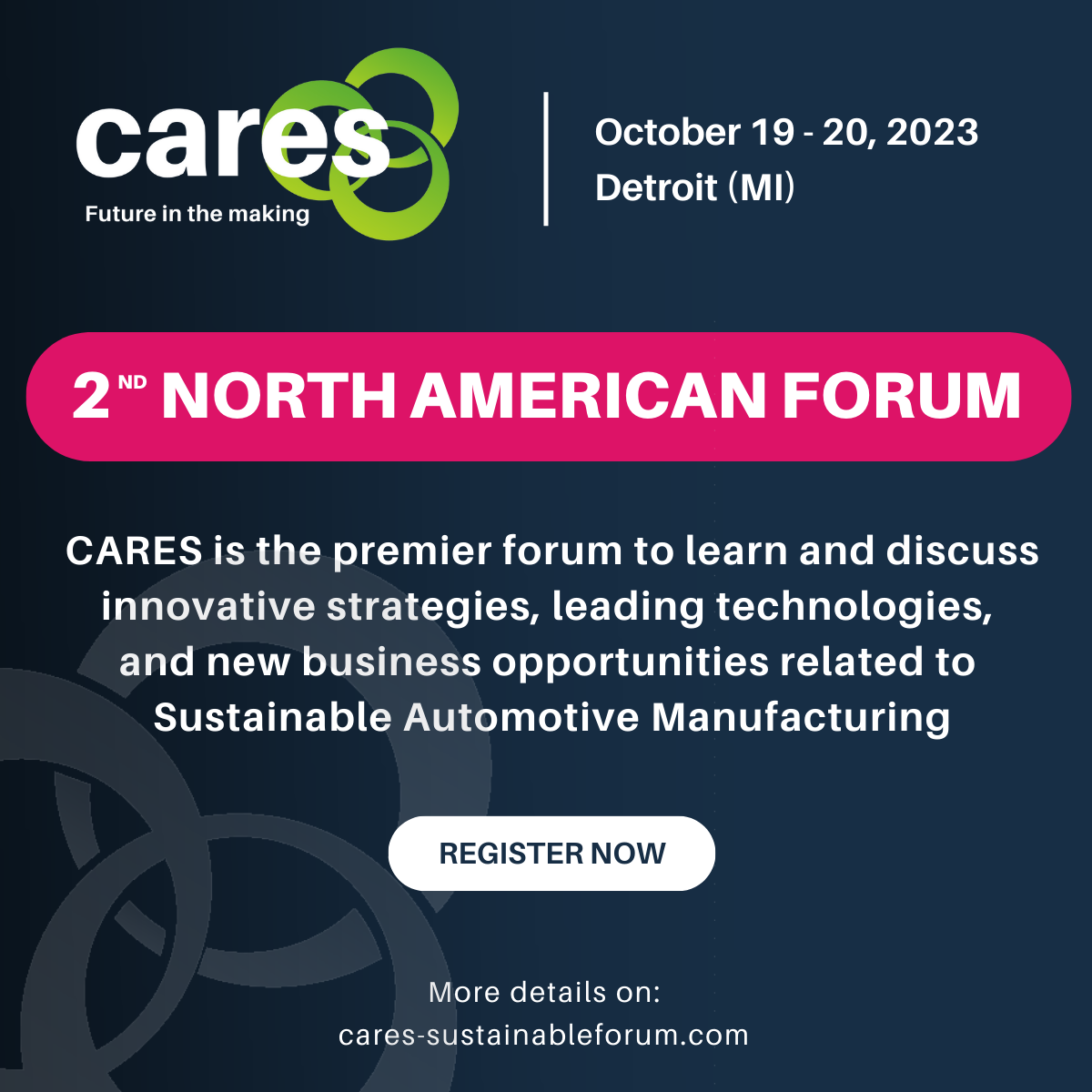 In its second year, the 2023 CARES Conference expects to host 400+ professional attendees ranging from automotive professionals and sustainability advocates.
Dates
October the 19th, 2023: 8.00 AM – 5 PM
October the 20th, 2023: 8.30 AM – 10 PM
Registration Fee
Standard Delegate Pass: US $550