Back to Events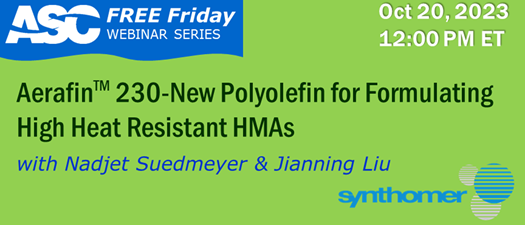 Aerafin TM 230–Polyolefin for High Heat Resistant HMAs - FREE Webinar
Friday, October 20, 2023
You will receive an email with a link to the GoToWebinar form once your registration is processed
* Registration open until 10/20/23 at 12:30 PM (EST)
Event Details
This a Free to Attend webinar for everyone.
This webinar will present the newly developed polymer, AerafinTM 230 by Synthomer and focus on its properties and value in use in multiple end use applications. In this webinar we will share how this polymer will enable the formulators to design high performing hot melt adhesives for demanding applications, such as above the belt applications in the automotive interior market or woodworking. This polymer will allow the formulators in developing adhesives with high adhesion to a variety of substrates along with high heat resistance. The performance will be demonstrated using key test methods such as peel strength at elevated temperatures, dead load test or SAFT along with comparative data between AerafinTM 230 vs competitive polyolefins, This should help the audience answer the question whether this new polymer can bridge the performance gap between a non-reactive and a reactive system.
Learning Objective:
Properties of Synthomer's innovative polymer AerafinTM 230 for hot melt formulations and its key value propositions
Comparisons of performance of model formulations using AerafinTM 230 vs commercial HMAs considered as best in class in the market for automotive interior and above the belt applications
Key Trends in the automotive industry that will require moving away from reactive systems and how new Synthomer polymer can help formulators reach their goals
Potential for using the new polymer in woodworking applications
Agenda
Adhesives in the automotive interior application and key trends
Features/Outcome/Benefits for Customer of AerafinTM 230
Key Value Propositions of AerafinTM 230
Demonstration of AerafinTM 230 performance in a model HMA formulation vs commercial HMAs
Summary
Who Should Attend:
This free to attend webinar is most applicable to everyone in working in or closely related to the Transportation sector. Technology managers, chemists, scientists and professionals in roles such as R&D, manufacturing, process/engineering, and technical service & applications will learn about this new technology and greatly benefit from it.
SPEAKERS
Nadjet Suedmeyer
Global Market Development Manager, Synthomer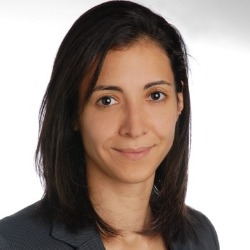 Nadjet Suedmeyer is Market Development Manager within the Adhesives Solutions business at Synthomer. She is focusing on Durable Assembly applications, and more specifically on Automotive and Woodworking applications. Prior to her current role, she has been a technical service and product development manager in the automotive and industrial lubricants market at Dow Chemical. She holds a Ph.D. in Materials Science from the Ecole Nationale Superieure des Arts et Metiers in Paris, France, and is currently based in Switzerland.
---
Jianning Liu
Technology Manager and Polymer Scientist, Synthomer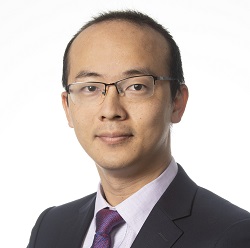 Jianning Liu is a Technology manager and polymer scientist with Synthomer's Adhesive Solution Division and has over 10 years of experience on polymer R&D with current focus on polymer product design and adhesive application research. Jianning obtained his Ph.D. degree in Polymer Science from University of Akron and a Bachelor degree in material engineering from Beijing University of Chemical Technology. He is currently based at Synthomer Akron technical center, Akron, Ohio, USA.