Back to Events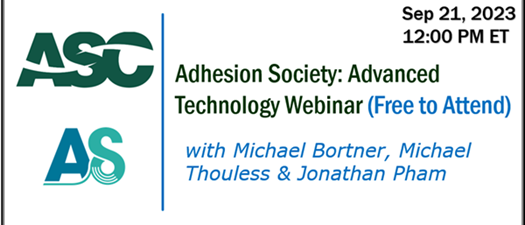 Advanced Technology FREE Webinar: Adhesion Society
Thursday, September 21, 2023
You will receive an email with a link to the GoToWebinar form once your registration is processed
* Registration open until 9/21/23 at 12:30 PM (EST)
Event Details
This a Free to Attend webinar for everyone.
Join us for a Free to Attend webinar from Adhesion Society highlighting the upcoming Annual Adhesion Society Meeting in Savannah, Georgia in February 2024. This webinar will also include presentations from two award winning researchers representing a cross section of adhesion topics, each followed by an opportunity to ask questions and discussions.
Michael Bortner from Virginia Tech will discuss the upcoming annual meeting and how Adhesion society plays a vital role in shaping the adhesion scientists of the future. The Adhesion Society conference program covers a wide range of cutting edge topics in adhesion science, addressing system performance over a broad range of materials and applications. Many aspects of Adhesion Science are covered including material chemistry and physical properties, formulation, processing, environmental considerations, interfacial interactions, system performance and design, and mechanics over a range of soft, structural and biological adhesion applications.
Michael Thouless from University of Michigan and recipient of the 2023 Award of Excellence will present "Beyond Griffith and Irwin: Cohesive lengths and Fracture".
Jonathan Pham from University of Cincinnati and recipient of the 2023 Early Career Adhesion Scientist Award will present his work "Microscale Wetting and Adhesive Friction on Soft and Swollen Elastomers". This presentation will focus on contact line formation during wetting on swollen silicone surfaces and the movement of microscopic adhesive particles on such surfaces.
SPEAKERS
Michael Bortner
Associate Professor, Virginia Tech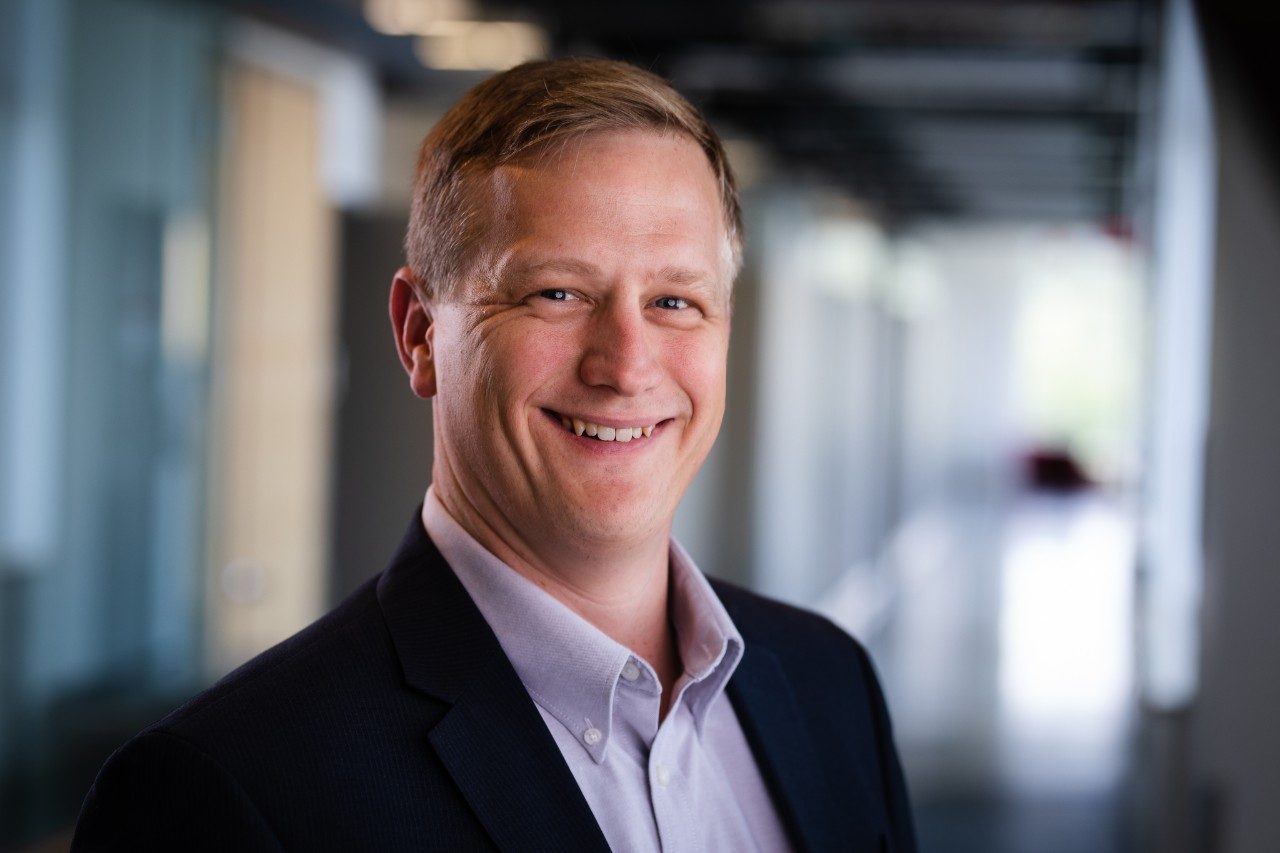 ---
Michael Thouless
Professor, Mechanical Engineering
Professor, Materials Science and Engineering
University of Michigan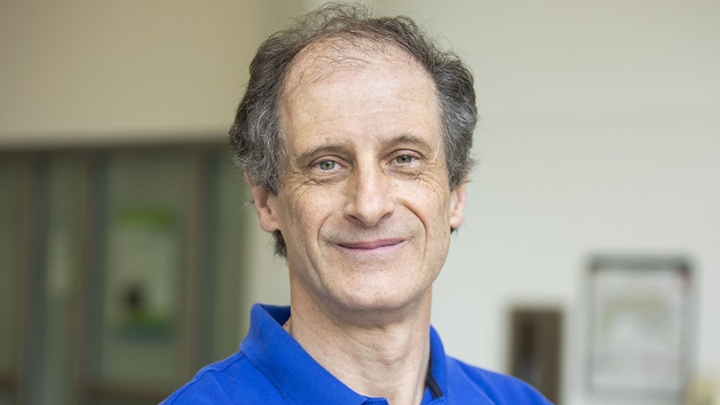 ---
Jonathan T Pham
Associate Professor
University of Cincinnati