Back to Events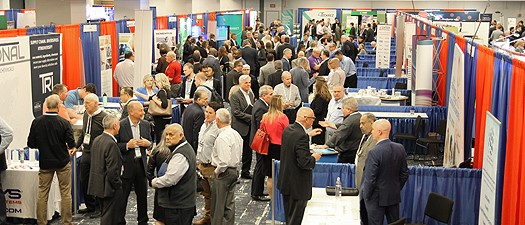 2023 Annual EXPO (booth reservations ONLY)
Tuesday, April 18, 2023
Hyatt Regency New Orleans New Orleans, Louisiana
Event Details
The 2023 ASC Annual EXPO will be held on Tuesday April 18, 2023 from 3:00 to 6:30 p.m. The EXPO is the industry's DIRECT ACCESS to the leading suppliers, technologies and solutions in the adhesive and sealant market and is open to all suppliers, manufacturers and service providers in the industry.

This is your company's chance to showcase its products and services to buyers and decision makers, network face to face, share information and discuss the latest technologies. The EXPO allows you to CONNECT with the industry. With exclusive "EXPO Only" hours and traffic builders, such as an Exhibitor Appreciation Reception and door prizes, the exhibit hall is an effective and efficient way for companies to market their products and services to a targeted audience.


View the Exhibitor Guide:
Download a copy of the Exhibitor Prospectus HERE
It includes the floor plan, contract, and exclusive advertising opportunities.

Download a copy of the Exclusive Sponsorship Opportunities HERE

Contact Malinda Armstrong at malinda.armstrong@ascouncil.org, 301-986-9700 x1106 for information and to book these exclusive opportunities.

We look forward to seeing you in NEW ORLEANS in April of 2023 for another successful ASC EXPO!
REVIEW THE LIST OF CONFIRMED EXHIBITORS BELOW... Josh Ackerman
General Marketing Manager
Univar Solutions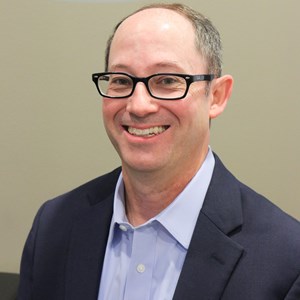 View

Profile
Bill Allmond
President
Adhesive and Sealant Council Phil Anderson
President
PART Consulting LLC Robert C. Bachert
National Sales Director
Trexan Chemicals, Inc. Eugene Bae
Business Development manager
Palmer Holland Alberto Idi Bazbaz
Commercial Director
Polimeros Sinteticos Kathleen Blauvelt
Account Manager
BASF Corporation Livia Bollos
Marketing Analyst
Braskem America Christine Boyle
Inside Sales
Hovus Destinee Bradley-Brown
Marketing Manager
MXD Process Jennifer A. Calvery
Director of Marketing & Business Development
TRINTERNATIONAL, INC. (TRI) Laura Cansler
Director of Sales and Marketing
STI Polymer Kristin Carlin
Inside Sales & Marketing Manager
AGC Chemicals Americas, Inc. David Carroll
Vice President
R. E. Carroll, Inc. Rob Carroll
COO
Applied Test Systems Reeshemah Chatham
Marketing Manager
Gelest Fan Cheng
General Manager
Guangzhou Flying Dragon Chemical Ltd. Riley Cohen
Marketing & Communication Manager
Clariant Alicia Colacci
Marketing Coordinator
Munzing Kate Connors
Marketing Manager
CDF Corporation Francois-Xavier De Thezy
President
JPB Industry Bradley Drury
VP, Sales & Marketing
Cremer North America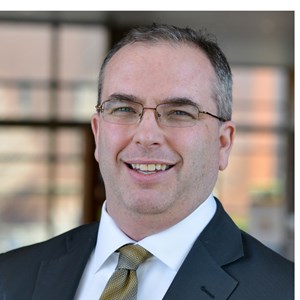 View

Profile
Steve Duren
Executive Vice President Strategy/M&A
Matrix Adhesives Group Suzie Ellsworth
Regional Market Coordinator - Americas
Scott Bader Matthew Farmer
Technical Sales Representative
Tiarco-RST Paula Gelger
Marketing Manager
J. Rettenmaier USA LP Lori Gladys
Bus Comms Partner
Evonik Jeffrey Gunther
Sr. Market Development Manager
Kaneka North America LLC Shayla Hebert
Communication & Marketing Coordinator
Kuraray America, Inc. Christopher Hnatyk
Marketing & Communication
Springfield Industries Krissie Hoff
MarCom Account Manager
Eastman Stephanie Huebner
Specialist Marketing Communications
Sasol Performance Chemicals Yasuo Imakura
Senior R&D Associate
Nitto Kasei Co., Ltd. Kazuya Ito
President
Shiraishi America Inc. Stephen Joest
New Business Development Director
Cardolite Corporation Michelle Jun
Marketing Manager
FlackTeck Speedmixer, Inc. Andrew Kastner
Global Marketing & Business Intelligence Manager
Cray Valley Jami Knoth
Marketing Manager
Barentz Megan Kravec
New Business Development and Technical Marketing
Valtris Specialty Chemicals LINA LI
Sales manager
King Honor International ltd.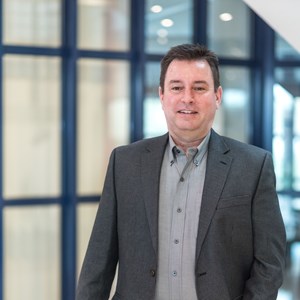 Steven W. Lucas
Sales Director - CASE NA
Trinseo Kristen Malm
Senior Marketing Operations Coordinator
BYK USA Inc. Pamela McCall
Sr. Administrative Ass
Ingevity Daniel McKenzie
President
Ingersoll Products Inc. Steve McKenzie
Director, National Accounts
Primient Tim Mckinney
Managing Director
TIB Chemicals Corporation Kim Meidl
Director, Resins
Teckrez, Inc. Karolina Mera
Sales & Marketing Manager
Resonac America Inc. Kelly Merriott
Marketing & Communication
Imerys USA Margarita Mitchell
Marketing and Graphic Design Specialist
Albion Engineering Company Amira Mull
Marketing Specialist
Cargill Inc. Anna Nguyen
Commercial Manager, IBC Special Logistics
HOYER Global (USA), Inc. Kenneth Olender
Global Business Manager
Mayzo Inc. BJ Palmer
Sales Manager, NA Industrial
HallStar Kiki Pan
Marketing Director
Qingdao Bater Chemical Co. LTD Bryan Quenaud
Account Manager
Arakawa Chemical (USA) Inc. Daniela Quintero
Commercial Intelligence Manager
Dynasol LLC Carly Reimer
ASI magazine Carol Remington
Marketing Manager
Soudal Matthew Rigsby
Marketing Manager
ProSys Fill LLC Graeme A Roan
Global Marketing Manager - Adhesives
Synthomer / OMNOVA Solutions Lasha A Ross
Technical Marketing Representative
UniSource-Energy, LLC Nathalie Rubio
Market Development Manager
Westlake Corporation Schylone Russell
Tradeshow & Special Events Coordinator
Vinavil Americas Chris Sieto
Marketing Manager
Elementis Keith Sorrell
Marketing Communications Manager
Huber Engineered Materials Eirini Spilioti
Account Manager
Gehring Montgomery Inc. (TER Group) Karen Stenger
Marketing Communications Manage
King Industries Susan Sutton
Director of Communications
The ChemQuest Group, Inc. Fabien Tisserand
Marketing & Communication Director
DRT (Pinova) Leanne Trevelline
Market & Brand Comm. Mgr
LANXESS Corporation Amanda Vera
Vice-President
Arkema Marcello D. Villahoz
Senior Director
TRECORA Alex Wade
Inside Sales - PCA
Omya, Inc. Scot Wakefield
Director, Sales & Marketing
REXtac, LLC Raina Wickkiser
Sales and Marketing Analyist
Specialty Minerals Inc. Cam Woodcock
Administrative Assistant
PSI-Polymer Systems Inc. Debbie Young
Marketing
Tilley Distribution Wyatt Zhao
Sales Dept. Representative
Ningbo Jinhai Chenguang Chemical Corporation
9 Other Registered Attendees
View the Current EXPO Floor: