Back to Events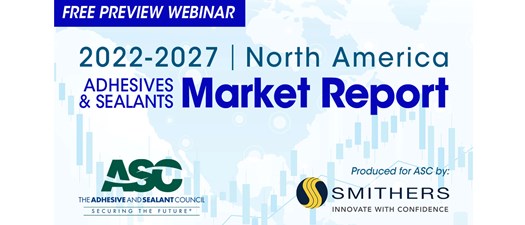 2022-2027 North American Market Report Overview - FREE Webinar
Overview of the NEW North America Market Report
Thursday, July 20, 2023
10:00 AM - 11:00 AM (EDT)
You will receive an email with a link to the GoToWebinar form once your registration is processed
* Registration open until 7/20/23 at 10:15 AM (EST)
Event Details
FREE Webinar Offers In-depth Preview of the New 2022-2027 Adhesives & Sealants Market Report
Thursday, July 20, 2023, 10 – 11am Eastern
with Benjamin Trent, Managing Consultant, at Smithers

This FREE webinar will provide a detailed overview of the report, including approach, methodology, high-level summary of market trends, and Q&A!
If you are considering purchasing this market report or want a high level view of the data to be delivered, this is a great webinar to attend!
Please register using the blue "Register Now" button above.
Published only once every three years, this important report, authored by Smithers, is packed with quantitative and qualitative market data in an easy-to-digest format that gives your company access to the critical data NECESSARY to help plan for future sales growth!
SPEAKER
Benjamin Trent
Managing Consultant, Smithers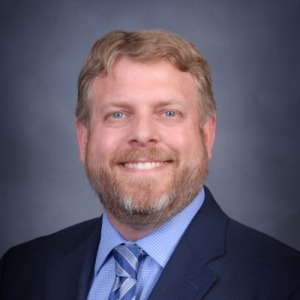 Benjamin holds a Bachelor's degree in Finance and an M.B.A from the University of Akron. Benjamin has spent the last six years in market research and strategic consulting across a wide range of industries. In this time, Benjamin has participated in all functions of these roles including conducting primary and secondary research, analyzing trends, developing market size estimates, evaluating competitive landscapes, authoring reports, developing strategic recommendations, and conducting presentations.

Benjamin has experience working in a number of commercial, industrial, and consumer research segments, including packaging, consumer goods, oil & gas, transportation, plumbing fixtures & fittings, HVAC-R, and printing, among others. Prior to joining Smithers, Benjamin ran the Private Equity Diligence division of a Public Equity research firm. Benjamin was responsible for all aspects of this division outside of sales.